There is so much happening at the 2016 Kink Karnival! We are setting records for kinky fun!
Below are some of the details on all the amazing things happening at the 2016 Kink Karnival!
Tell your friends you are coming:
RSVP FOR THE KINK KARNIVAL on Fetlife.com
RSVP FOR THE PARTY on Fetlife.com
RSVP FOR THE KINK KARNIVAL ON FACEBOOK.com
Demonstrations, the TRY IT! Stage, and Mini Classes.
Available All Day:
Vendors
STI Testing
Concessions
TRY IT!
We are trying something new and different this year. Our "TRY IT!" Stage is typically in a single location, but our vendors are a huge part of the success of the "Try It" stage, and we want you to see all their cool toys while you try the fetish! So, our TRY IT! events this year will take place in different locations based on the fetish. Your program will show the map, and schedule posters will be up all over!
10:15-10:45am TRY IT! Paddles at CompassRose Creations
11:00am-11:30am TRY IT! Floggers at SlaveBeast Productions
11:15-11:45 Try It! Whips at PocketSnakes
12:00pm-12:30pm Try-It! Metal Impact and Sensation Toys at Rusted Dragon Forge
1:00pm-1:30pm Try It! Canes at Calamity Canes
3:30pm- 4:00pm Try It! Dragontails at The Kink Factory
Demonstrations
We are trying something fun this year with a couple of useful demos. As always, a few surprises are in store that you will just have to wait to see!
11:30am Demo-Flogging Styles
12:45pm 12:45pm Demo: Whip Styles
Mini Classes
Kink Karnival is designed to educate, and this year is no exception. Some mini classes are added to the schedule this year. 15 minutes of information to add to your toolbox of Kink Survival Skills.
11:00am: How to ask for what you want, even when you're new to kink.
12:30pm: Consent is more than "NOT TOUCHING".
1:30pm: Kink labels, monikers, and honorifics. When do I choose, what do I call people?
Whip Cracking Contest 1:45PM
Since we have so many amazing whip makers in Arizona like we will have a whip cracking contest! You get 60 seconds to crack your whip as many times as you can! It will be a huge bunch of fun!
If you want to participate, just bring your whip!
STD Testing
APEX cares about you and your health. There will once again be free STD testing and information available on additional health issues at the 2016 Kink Karnival.
APEX is so proud to announce the participation of two AMAZING organizations at the 2016 Kink Karnival:
HIV/ H
epatitis Integrated Care Services NATIVE HEALTH and NHW Community Health Center provides no cost HIV/AIDS and Hepatitis C screening. We also provide support services, counseling, case management, and prevention services as part of the HIV Integrated Care Program.
A 5
01 (c)(3) non-profit organization, Southwest Center for HIV/AIDS (formerly Body Positive) was founded in 1990 by Kirk Baxter. The Center's vision, "leading the fight against HIV and AIDS" is carried out through our mission of reducing infection, improving quality of life and contributing to worldwide research.
The Southwest Center for HIV/AIDS will be bringing us the Condom Bar as well as information and support of your health!
Tell your friends you are coming!
RSVP FOR THE KINK KARNIVAL on Fetlife.com
RSVP FOR THE PARTY on Fetlife.com
RSVP FOR THE KINK KARNIVAL ON FACEBOOK.com
Concessions
Yummy food will be back! We are so lucky to have a concessions vendor who sticks with us. We are thrilled to have them returning to the 2016 Kink Karnival.
Auction and Raffle 2:00pm
Always tons of fun! The raffle and live auction will be back! The Grand Canyon Sisters of Perpetual Indulgence will be doing our Raffle sales again. We can't wait to see them!
Tickets
For convenience, you can buy your tickets at the Box Office or at the club prior to the event. Presale tickets will close on November 6th at 5pm. Anyone over 18 may attend the Kink Karnival, but YOU MUST BE AN APEX (or reciprocal) MEMBER TO ATTEND THE PARTY. The final orientation opportunity is Friday, November 11th at 6:30pm. There are other orientations prior to the Kink Karnival. Visit the APEX Calendar for additional New Member Orientations.
ALL ACCESS Members do need a ticket to the Kink Karnival, but as always AA Members will attend the party at no charge.
Tickets to the Kink Karnival are $15.00.
 Vendors
Our Current Confirmed List of Vendors is below.
Knotjokin: Starving rope artist providing an utterly tantalizing lineup of innovative rope flogger designs fabricated with undeniable quality that are inexplicably capable of delivering a plethora of uniquely remarkable sensations while bathing in a dazzling spectrum of stunningly brilliant hues. Also, the handles fit in condoms. Visit Knotjokin Rope Floggers on Facebook
Rusted Dragon Forge: Kinky Blacksmith and Custom Metalwork, from Sharp and Shiny to Dark and Twisted
Tickle Your Whimsy: Whimsical accessories.
Calamity Canes: Rattan canes of the finest quality.
The Kink Factory: We make and sell Fun, Sensual, and Sadistic BDSM Lifestyle Tools  Visit The Kink Factory on Facebook
CompassRose Creations: Exotic Hardwood Paddles, Humblers, Toys and Bondage Gear. All handmade by our family. Visit CompassRose Creations on Facebook
MB Leather: MB Leather is known for his floggers, dragon tails, wands, and many other things that you can have fun with. He has been doing this for many years. His toys are found in many states and a couple countries.
Quality Whips by Victor Tella:  Bullwhips, Signalwhips,Single Tails, Snakewhips. Visit Snakewhips on Facebook
Firebird Leather: Leather toys and wearables. Visit Firebird Leather on Facebook
Kyla's Keepsakes: Steam Punk and kink clothing and accessories. Visit Kyla's Keepsakes on Facebook
Roger Patterson Whips: Single tail whips and rawhide twitchers
Orchid and Serpent Stores: We sell electric toys, male chastity/cbt, collars & restraints, glass dildos, butt plug tails, jewel butt plugs, other sprinklings of BDSM toys.  Visit Orchid and Serpent Stores on Facebook
Slavebeast Productions: Floggers, Cuffs, Wood Paddles, Colorful Hand Painted Ceramics, and more
Groove: Lingerie and intimate toys and products. Visit Groove on Facebook
Marie Saint-Louis:Psychic medium readings. Visit Marie Saint-Louis on Facebook
Gespent's Fantasy Gear: Platinum Silicone adult toys and more!
PocketSnakes: Hancrafted whips made in Tucson, AZ. Pocket Snakes, Small whips, Leather & Synthetic
The Tactical Medic: We have used our 20+ years of Military and Industry experience to select products and service for our customers at the lowest prices possible. We ONLY sell products that we ourselves would use (and in most cases have used) in the field. Please browse through our store and shop with confidence. We invite you to create an account with us, or if you like, shop as a guest. Either way, your shopping cart will be active until you leave the store. Visit The Tactical Medic on Facebook
Inquisition Toys: high end leather ankle/wrist/thigh cuffs and collars. I also make a heavy duty metal bondage rack with light weight models coming out in the future. Besides the metal racks, I also have a Saw Horse type wooden bondage rack available. I also will be vending some wooden dungeon furniture and I sell knives.
Master Yeti's Toys: Custom paddles and custom furniture on request
CheezyKrafts: jack of all trades craftor & kinky toy maker with emphasis on unique bdsm leather items and restraints, sewing, custom knot work and weaving, and unique glycerin soap and bath bombs. I sell cuffs, ball gags, fire floggers, chain floggers, monkey fists, specialty whip crackers (glow in the dark, UV reactive, & silicone dipped), nylon bullwhips & so much more. All my work is hand made by me & most everything is unique in some way. I'm also a professional cake decorator & do leather footware and upholstery restoration. Custom orders welcome!
PassionWolf: Whips etc.
S~W Chainworks: We make and sell custom chain maile works.
Raven Darknights Vintage Straight Razors & Fetish Shaving: Restored vintage straight razors, hones, strops, custom non-toxic shaving soap, knife & razor honing. Visit Raven Darknights on Facebook.com
Lovelies by Lois: Chain Maille Jewelery
Knives by Jefferson James: Knives
Desert Son Enterprises: Bondage Furniture
For Doms Treasure: Kinky jewelry clothing
Community Groups
The Kink Karnival is designed to educate about our Community and lifestyle. We couldn't accurately represent our lifestyle without bringing together the lifestyle groups that make up our robust and diverse community.
National Coalition for Sexual Freedom:


NCSF advances the rights and advocates for consenting adults in the SM-Leather-Fetish, swing, and polyamory communities. We pursue our vision through direct services, education, advocacy, and outreach in conjunction with our partner organizations to directly benefit these communities.
Butchmanns Experience:
The Butchmanns Experience is an intensive educational weekend design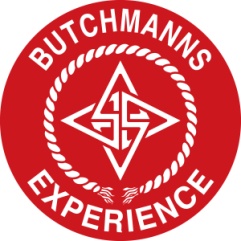 ed to provide an opportunity for self-discovery in pursuit of self-actualization. The event includes hands-on training in basic SM practices, protocol and rituals, and a view of leadership and obedience through the lens of Master/slave dynamics.
Butchmanns Experience allows us to explicitly visit areas that challenge and soothe us for the purpose of identifying who we are. Happiness comes from living authentically. When we are ready to be who we truly are, we encounter the next step on our path.
The emphasis of activities is on personal transformation and growth and includes intentional flogging, ritual temporary piercing, the call to serve and be served, and transformational mummification. These activities are further explored through in-depth discussions. The environment is structured to encourage safely entering new experiences, with the instructors and staff supporting each individual's unique experience.
Southwest Leather Conference:

We invite you to  spread your wings and let your passions Soar.
Elevate your body, mind and soul with innovative workshops, panels, and discussion groups. Watch the community blastoff at the Southwest Master/slave and Southwest Bootblack contest. Ride the currents with your tribe in our signature Our Place for rituals and meditation. Indulge your flight of fancy in our exclusive nightly dungeons, community sponsored hospitality suite and the rollicking bootblack lounge. Skyrocket your heart and soul at the powerful Dance of Souls.
Soar at Southwest Leather Conference and reach new heights of Leather, Sex and Spirit with your tribe.
RSVP FOR THE KINK KARNIVAL on Fetlife.com
RSVP FOR THE PARTY on Fetlife.com
RSVP FOR THE KINK KARNIVAL ON FACEBOOK.com